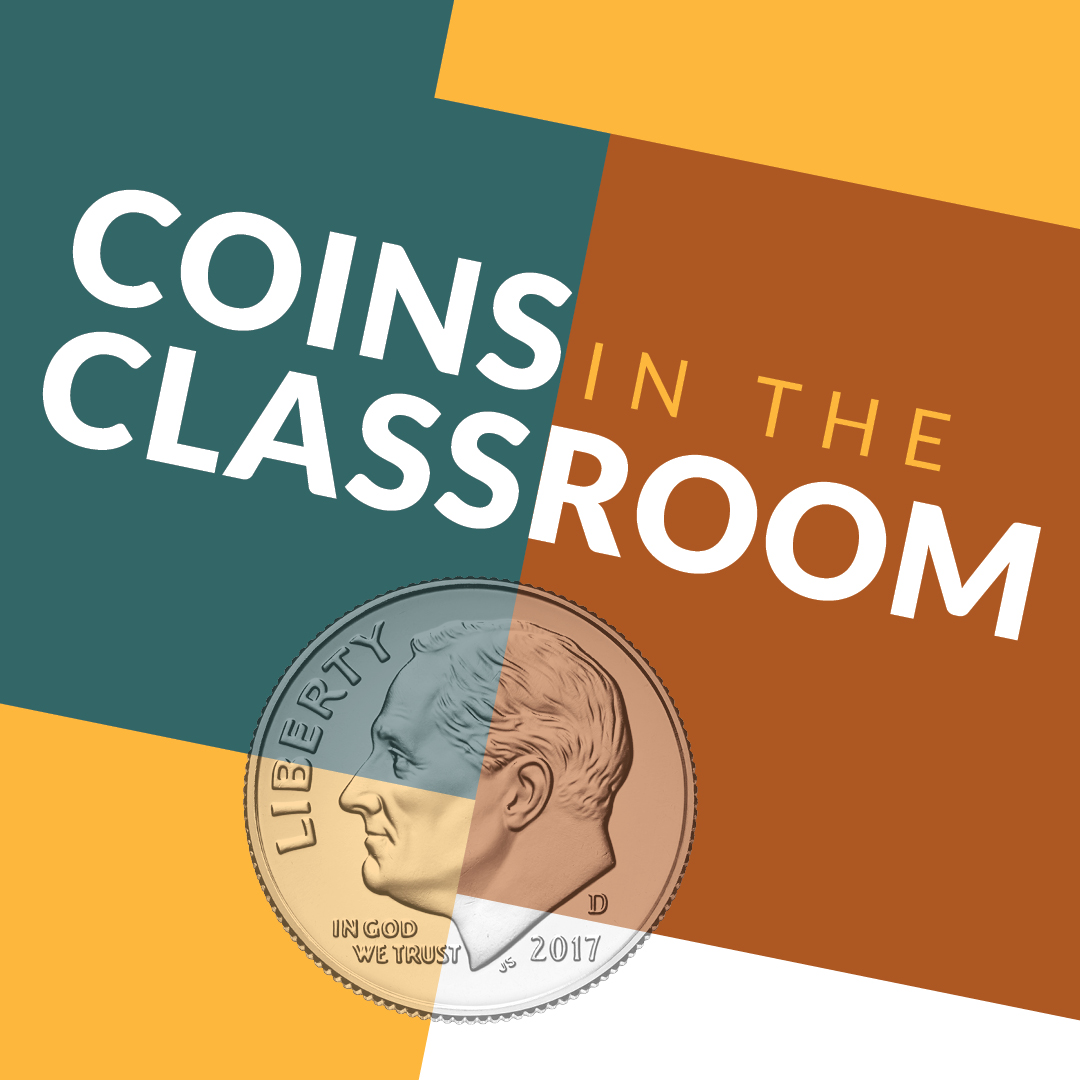 Unlock the educational power of money with Coins in the Classroom, a two-day professional development course for educators.
Coins in the Classroom is a professional development course for educators of all levels and disciplines. Sponsored by the nonprofit American Numismatic Association, Education Director Rod Gillis shares how money, in all of its forms, can be used as an effective teaching aid to enhance already existing lessons.
The course includes hands-on activities, PowerPoint presentations suitable for your classroom, plus supplies from the American Numismatic Association and the U.S. Mint. The program matches many of the new P-12 Academic Standards for Social Studies and other academic disciplines. View the complete schedule below.
► Registration Fee: $20 (includes materials and shipping)
► Time/Date: Feb 20-21, 2021, 9AM - 4PM (includes hour lunch break)
Registration deadline has passed.
Questions? Please contact Rod Gillis at rgillis@money.org.