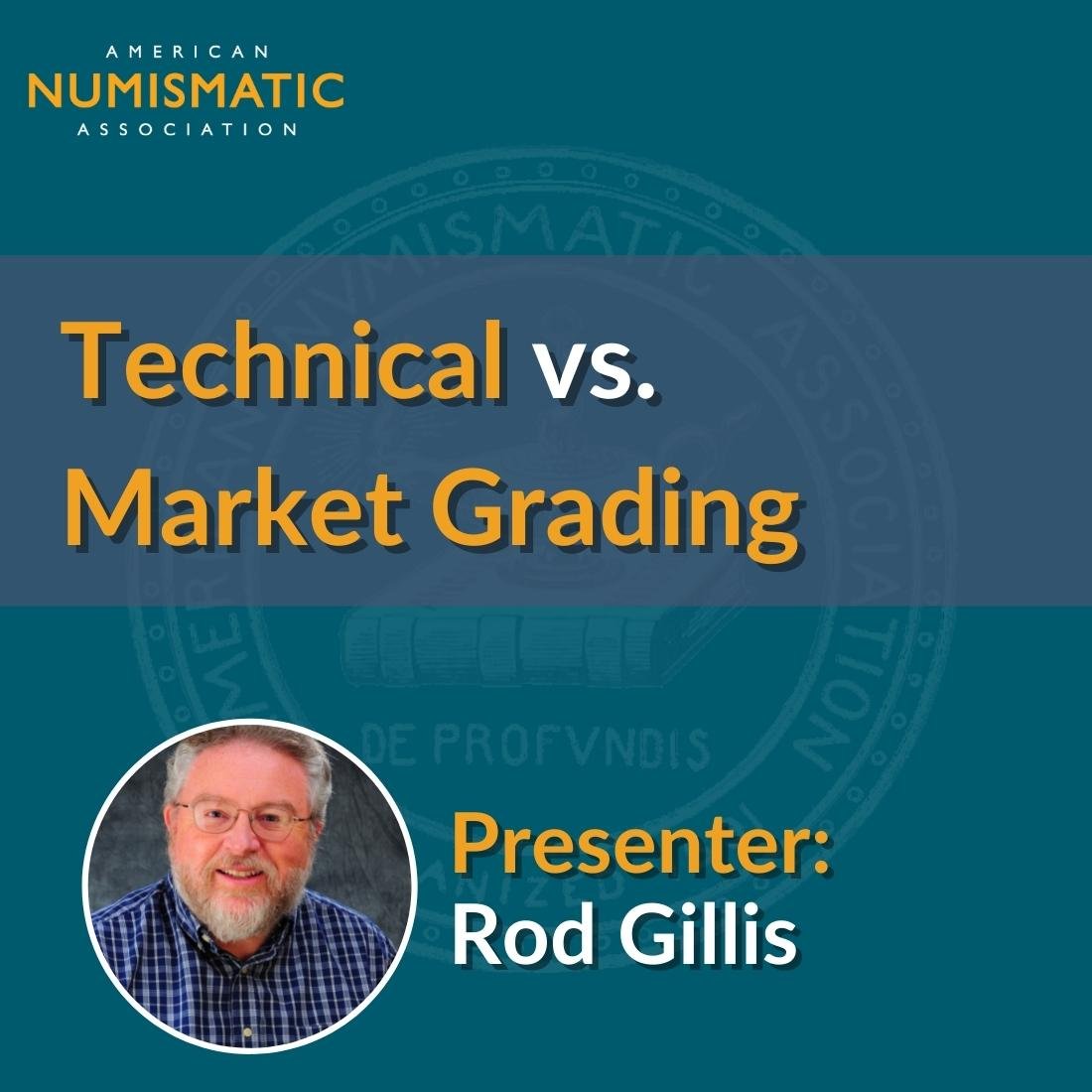 Technical vs. Market Grading
September 27, 2022 10:00 AM Mountain Time (US and Canada)

Grading a coin can be a difficult task in itself. Are you aware that there are two types of grading and several grading standards? Join education director Rod Gillis as he discusses the difference between technical and market grading.

Presenter: Rod Gillis specialized in teaching U.S. and world history before joining the staff of the American Numismatic Association (ANA) in June 2006 as a numismatic educator. Today, in 2020, Gillis serves the ANA as Director of Education. He is an alumnus of the ANA's groundbreaking "Coins in the Classroom" program, which was designed to show schoolteachers how to integrate numismatics into lessons on mathematics, history and social science.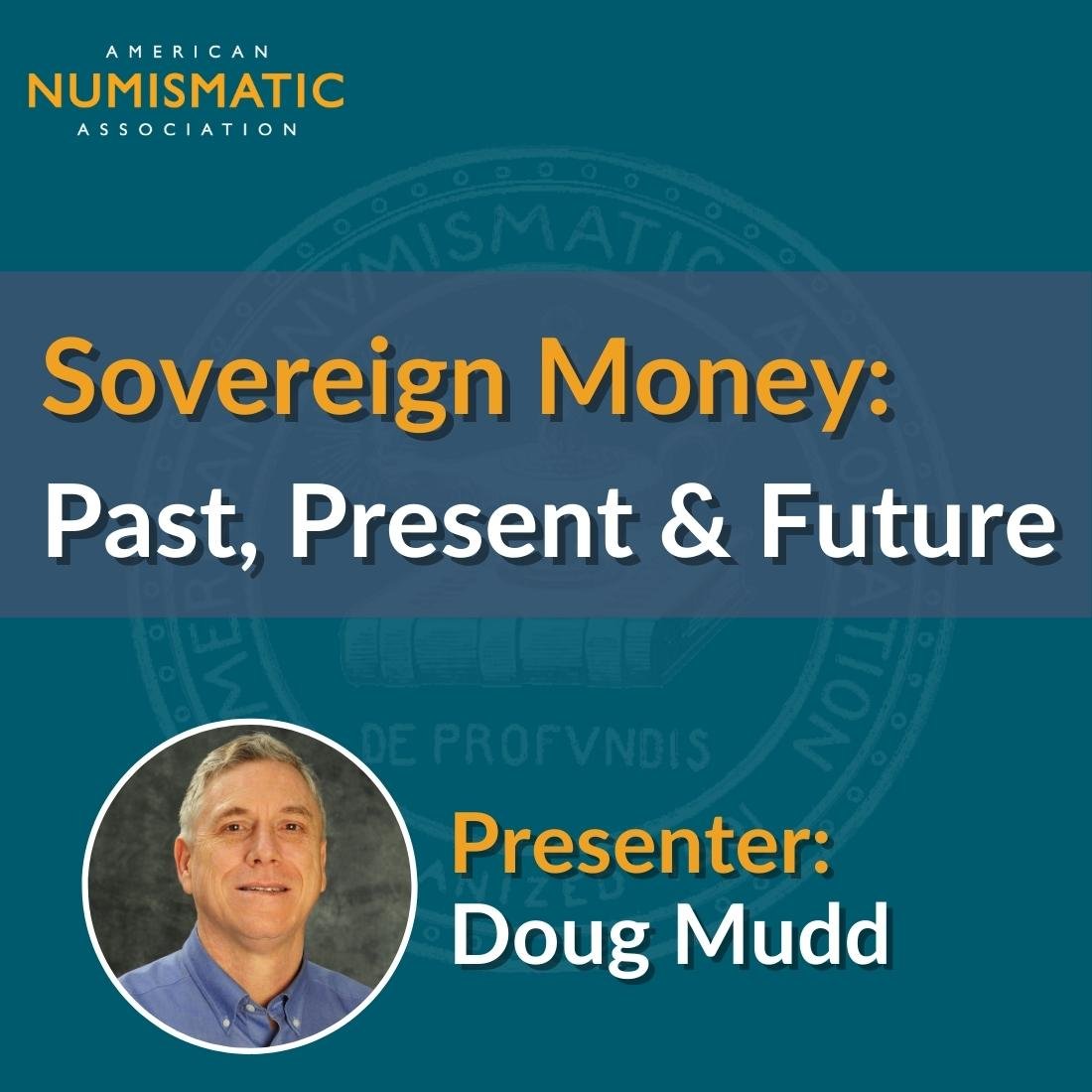 Sovereign Money: Past, Present & Future
September 29, 2022 10:00 AM Mountain Time (US and Canada)

Discover how money was the first form of mass media and has been used since ancient times to express messages through images and language about those who
issued it.

Presenter: Doug Mudd has collected since the age of 10 and is currently interested in ancients, modern paper money, WWI and pre-19th century medals and coins. He was Collection Manager for the Smithsonian Institution's National Numismatic Collection from 1991 to 2004 and has been the curator of the ANA's Money Museum since 2004. Author of numerous numismatic lectures, exhibits and publications, he writes a regular column for The Numismatist and has been an ANA Summer Seminar instructor since 2002.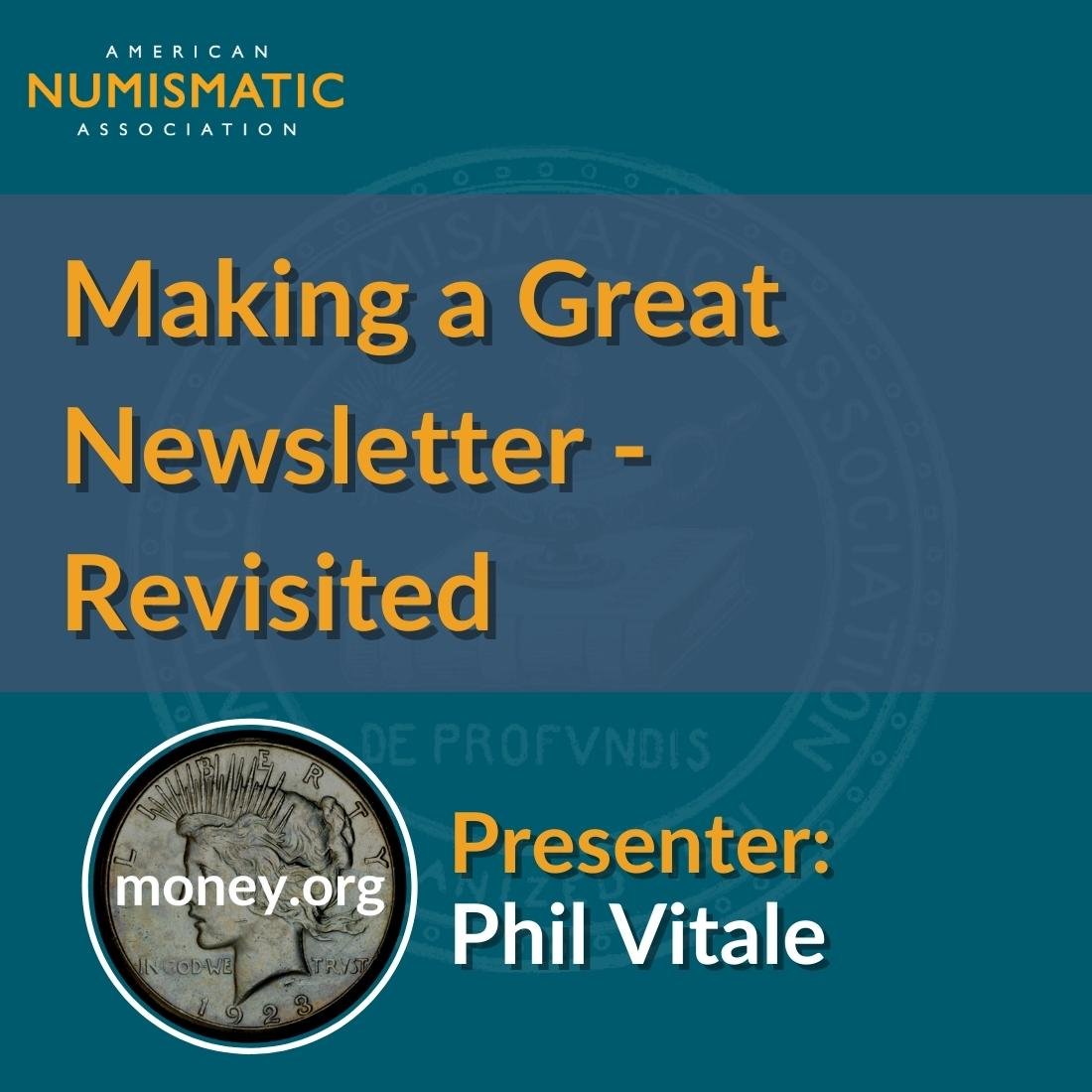 Making a Great Newsletter - Revisited
October 12, 2022 2:00 PM Mountain Time (US and Canada)

This presentation will cover all aspects of newsletter development to include purposes, essential elements, software, images, color, format, proofreading, advertising, and more. While there is no one "best way" to producing a great newsletter, there are elements you can employ to make your readers want to read your publication.

Presenter: Phil Vitale is the editor of the award winning Pocket Change newsletter for the Albuquerque Coin Club. He is the ANA District Representative for New Mexico and El Paso. Phil has presented several eLearning seminars and Summer Seminar "bull sessions." He takes charge of his club's participation in ANA convention/shows, and has organized a nation wide newsletter editors' group.