Download your free copy today.
Almost everyone has a box, can, jar, or piggy bank full of spare change. Who knows what treasures might be found in this change? And how do you tell the difference between ordinary change and a collectible coin? Is it possible to find something worth more than face value? Yes, it is!
Download your FREE copy of Treasures in Your Pocket to learn how to find collectible coins in your spare change! In this 26-page eBook from the American Numismatic Association, you'll learn: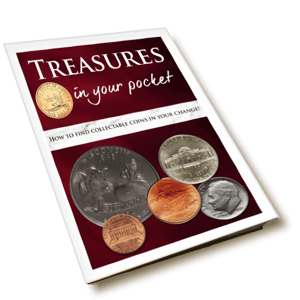 - How to identify errors and collectible coins

- Where to find coins to search through

- Tips for coin shows and dealing with dealers

- Trustworthy sources for reference and information

- Plus much more!